Manufacturing
Dnglab Associate utilises the most advanced manufacturing facilities to complement the skill, experience and manufacturing know how of its workforce in fulfilling the OEM and ODM requirements of its clients.
Along with its associate companies under the DNG Corp. banner, Dnglab Associate observes the strictest standards of good manufacturing practice to conform with governmental regulations and the impositions set down by all competent authorities in the industry.
Ganoderma Farm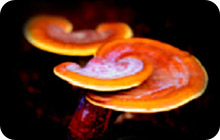 Dnglab Associate sources all the ganoderma it requires for its manufacturing needs from the ganoderma farm operated by its parent company within Malaysia.
The farm gives Dnglab Associate the assurance of top-grade ganoderma as one of its manufacturing ingredients, since the Corp. has hands-on involvement in all aspects of cultivation right up the stage of harvesting.